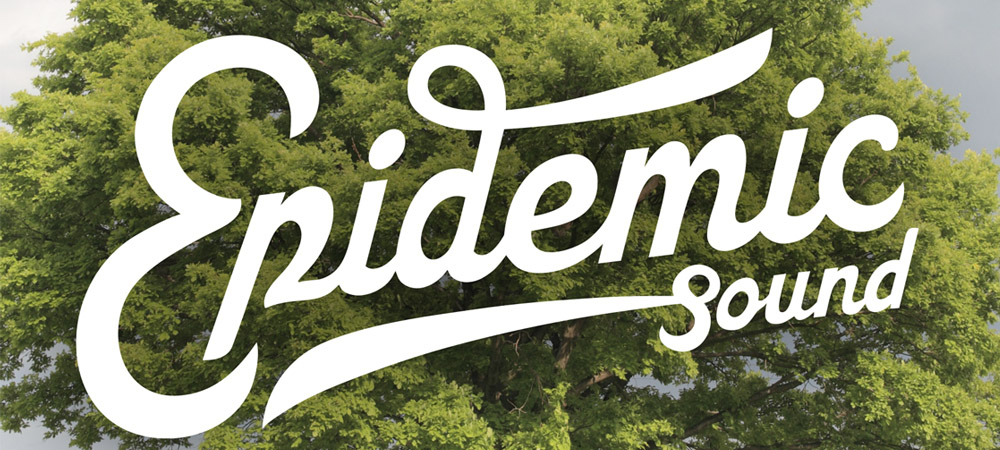 I recently touched on Epidemic Sound, a company that, by signing a deal with Maker Studios, has opened up to the latter's content creators a whole host of legal, royalty free, and easy to manipulate music and sounds, all designed to be used for scoring purposes. Epidemic's model is so potentially useful for even smaller scale web series makers that it warrants a more detailed examination, since you don't need to be affiliated with Maker to set up a membership account with the service.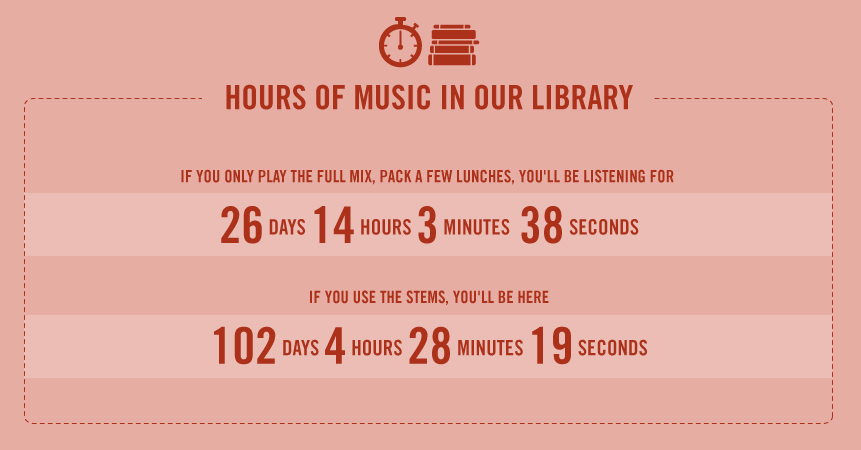 Epidemic Sound describes its service as, "reinventing production music with the first library that gives visual content creators use of professional-quality soundtracks in any country, on any platform, forever, for only a small fee. No additional charges are ever required of anyone, which is unique for a professional quality music library".
The website continues by sayings that Epidemic can do this because it, "doesn't represent music, it owns it. Epidemic Sound buys music directly from composers when tracks are created, rather than making the artists wait and rely on collecting societies to send royalty checks at an unknown, unpredictable time. As a result, Epidemic Sound gives today's generation of musicians a new way to make a living making music."
The company was founded in 2009
…and is headquartered in Stockholm, Sweden. The founders have a variety of skills, but of particular note is company co-founder Peer Åström, an award-winning producer who, we are told, holds the world record for 'the most ever entries on the U.S. Billboard/iTunes chart'; such entries including productions for Madonna, Kelly Clarkson and Enrique Iglesias, as well as producing all of the music for Glee (that inordinately popular music-type show that does very well these days). The tracks that Epidemic hold in its library have been submitted by over 200 composers, and said contributors are scrutinised before being accepted on the Epidemic roster of artists in order to ensure quality.
Music, ambient sound and scoring are very important elements to a web series. Without these then no matter how well acted or shot your pride and joy is, it's going to feel flat and lacking in an all important dimension. So, what to do? You can create the music yourself, but, as an option, this obviously dead in the water should you not be a musically inclined type. You can get someone musical you know or find to create something for you, although, unless you are very lucky, they will want some kind of payment for their time and skills.
Traditionally, your third option is to officially licence music from a professional source. Only, professional musicians don't tend to be the ones who own the copyright to their own songs. Famously, Michael Jackson once bought the rights to all Beatles music, and even those artists who do retain a certain level of veto control over the use of their music are still at the mercy of the great powerhouse of licensing.
Music licensing is a rather haphazard affair
The rights to music and songs are generally owned by music publishing company, of which there are only a few titans when the company ownership umbrellas are unfurled (the Universal owned EMI is one, Warner / Chappell is another). Said publishing companies will typically own the rights to a vast array of music and then, on request, provide a license to allow the legal use of said music for a limited time and purpose, and for an arbitrary fee that is little determined from sticking a finger in the air to judge the popularity of said tune and then charging through the nose accordingly. This is never a cost-effective option for a web series creator. It also results in an unpredictable and fluctuating revenue stream for all but the most constantly in demand musician.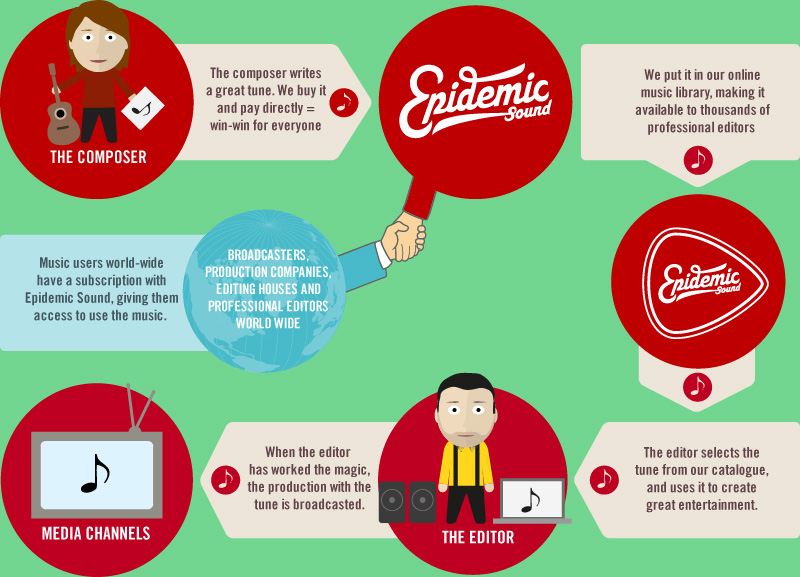 Epidemic claim to be able to bypass all this by not buying the 'rights' to a piece, but paying up front for the piece itself direct from the musician in question. Epidemic go into a lot of detail about how they pay musicians for their services – they are clearly very keen to encourage a positive relationship with those that provide the lifeblood of both their business and the entertainment industry at large. Working like this greatly simplifies an otherwise complex and drawn out licensing process like the kind large publishers such as EMI use.
What this means for web series creators is the ability to legally access a large amount of royalty free music that can be used at will. Payment for the ability to use this material is not based on popularity but a fixed monthly fee for access and each piece is created for non-exclusive use and designed to accompany a visual medium.
…is keen to highlight a recent acknowledgement of their independence from Artisjus, one of Europe's largest royalty collection agencies. They say:-
"The Artisjus resolution means content creators worldwide who use Epidemic Sound can now be confident their videos won't be blocked because of the soundtrack and now additional licensing fees will ever be levied. This establishes Epidemic Sound as a legally proven option to collecting societies' blanket licenses."
Founded in 1907, Artisjus is the Performing Rights Organization (PRO) that licenses the ability to publicly perform or broadcast music in Hungary on behalf of its writer and publisher members, and provides reciprocal collection services for PROs in every other country around the world.
Opting out means the Hungarian PRO acknowledges no one other than Epidemic Sound owns any rights to the music in the Swedish company's library."
This set a precedent which the fledgling (but quickly growing) company is keen to affirm elsewhere. It also affirms Epidemic's ability to provide not only a pre-mixed piece, but access to the master copy instrument tracks used in constructing said piece: allowing for re-mixes and track manipulation and effectively creating the possibility for endless tweaking and personalisation.
On the face of it, Epidemic appears to be an excellent resource to web series creators who want to budget for an affordable option in building music and sound into their work. Considering the material Epidemic holds in its library comes from a large bank of musicians contributing the pot, I cannot see any reason why this business model could not be duplicated elsewhere. The viability of Epidemic's set-up will no doubt be reflected in the amount of inevitable copycat companies; we could soon find ourselves with such a level of choice on our hands that the current norm will seem even more laughably antiquated than it does already.
Epidemic Sound is a new service, and currently available by invite only. Invitations will become available soon, and you can sign up at Epidemic's Website to be the first to know when. Have you used Epidemic Sound or a system like it for YOUR web series? Get in touch and leave a comment with your experiences.