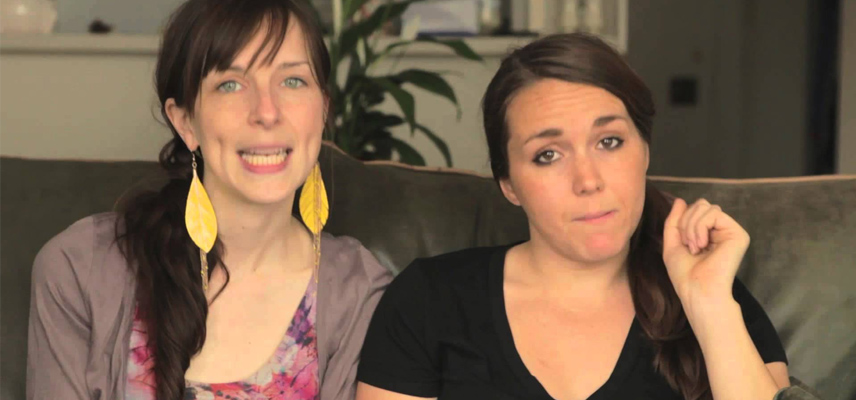 Lisa Hughes and Kate Bateman (writer/director/producer/actress) @watchTADonline
WHO: Lisa Hughes and Kate Bateman are the stars of an extremely underrated hidden web series gem known as The Actress Diaries. Produced by the pair, and written and directed by Hughes, The Actress Diaries was a fresh take on a tired web series staple – struggling actors/actresses and their disastrous auditions.
Making the most of its minimal budget, The Actress Diaries begins every episode in the restaurant that Bateman and Hughes' lovable, if dimwitted characters waitress at for a living. Taking the form of auditioning "do's and don'ts" presented to us by the pair, the show hilariously contrasts the duo's well meaning advice with their cringeworthy results.
WHY: The Actress Diaries has an interesting history. Originally written by Lisa Hughes as an unsatisfactory pilot, Hughes decided to start over from scratch, re-making the show in a shorter format for web audiences. In doing so, she had to re-cast the entire series and re-write much of it from the ground up.
It was only during re-casting that Hughes and Bateman met for the first time – a shock to any who have witnessed the pairs amazing on-screen rapport. As a comic duo, the two ladies have a certain, unmatchable charm that makes each episode of the show fly by – Bateman's lost, wide-eyed and naive performance is a joy to watch, and Hughes' childish "fake it 'till you make it" attitude contrasts brilliantly with this.
On top of turning out a strong performance, Hughes' dedication to web series is apparent. Unlike many independent creators who are happy to chop their pilot up and re-purpose it for the web, Hughes did the right thing and started over. This dedication was tested again when the pair launched an Indiegogo campaign for a second series that didn't quite hits its funding goal. Unwilling to quit, series 2 of The Actress Diaries is in production, despite the shortness of funding.
Bateman's immaculate comic timing and Hughes' dedication to quality production makes me hope the pair collaborate on many, many projects together in the foreseeable future.