Maker Studios have issued a press release to proclaim that they have signed a deal with Epidemic Sound, with the upshot being that anyone under the Maker Studios banner will now have access to a huge library of legal, and free, professional songs and sounds to use in their shows.
"Providing collaboration tools and giving content creators a playlist of best practices is super important, and now one of the biggest MCNs is making sure its producers also have the means to create high quality soundtracks free of the worry and hassles that come with old-school music licensing," said Oscar Höglund, Epidemic Sound co-founder and chief executive officer. "Whether Maker shows are broadcast on YouTube, Blip, Vimeo, Dailymotion or any other video distribution platform, it now knows for sure there won't be anyone coming after them for additional fees or blocking them because of the soundtrack."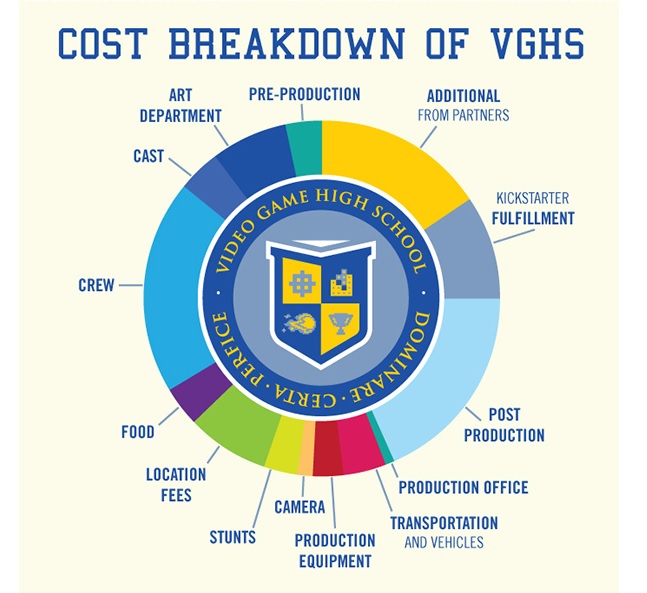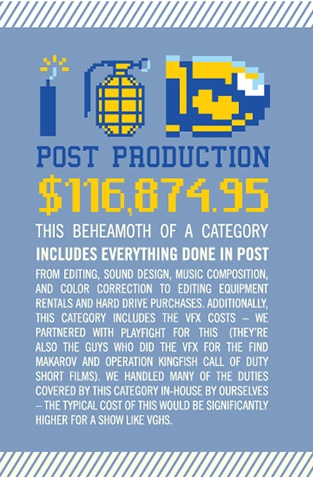 Certainly for videos posted on YouTube this will be an incredibly useful tool, what with the site's policy since 2009 of 'muting' copyrighted audio on upload (and banning users for repeat offenses or serious infractions). Paying for music licensing can often be a cost prohibitive part of the budget. Freddie Wong's Video Game High School released a helpful infographic which detailed where the entire $636,010 budget went, with $116,874 being spent on 'post production'. Whilst that category covers many things like VFX shots and editing, it also covers sound design and music composition.
For those not loaded with cash, the general options when it comes to sound design or scoring are 'make it yourself', 'find someone else who will make it on the cheap, preferably for nothing', or 'get all your characters to hum'. Sourcing cash to make a show up to something approaching a professional standard is what makes crowd funding sites so popular; it allows people to scrape together enough funds to pay the essential contributors for their hard work, resulting in better content for all.
The traditional licensing system means contacting the person or group with ownership of the material and asking them for permission to use said material….and then inhaling hard through your teeth when they ask you for an arbitrary sum of money (which alters in proportion to how well-known / popular the material is). When the Beatles are used for TV, one song can cost up to $250,000. This is described as 'five times the average'…. So that's still $50,000 on a normal day then.
Maker Studios are a big swinger in the Multi Channel Network (MCN) world and so are perhaps working to a higher production calibre than your general web series enthusiast, but even so this deal could represent a significant cost saving for shows produced under the Maker Studios banner and create a tasty incentive for people to sign up to Maker's roster. "Professional quality soundtracks are important in the creation of high-value, original content for viewers, but the traditional way of licensing music is very challenged in a world where content is global and platform agnostic," said Courtney Holt, Maker Studios' chief operating officer. "Epidemic Sound has helped simplify this and allow us to give something evolutionary to our community."
Epidemic claim to have an alternative system to the established royalties set-up in place. Their website states proudly that:-
"Epidemic Sound is reinventing production music with the first library that gives visual content creators use of professional-quality soundtracks in any country, on any platform, forever, for only a small fee… Epidemic Sound can do this is because it doesn't represent music, it owns it. Epidemic Sound buys music directly from composers when tracks are created…As a result, Epidemic Sound gives today's generation of musicians a new way to make a living making music."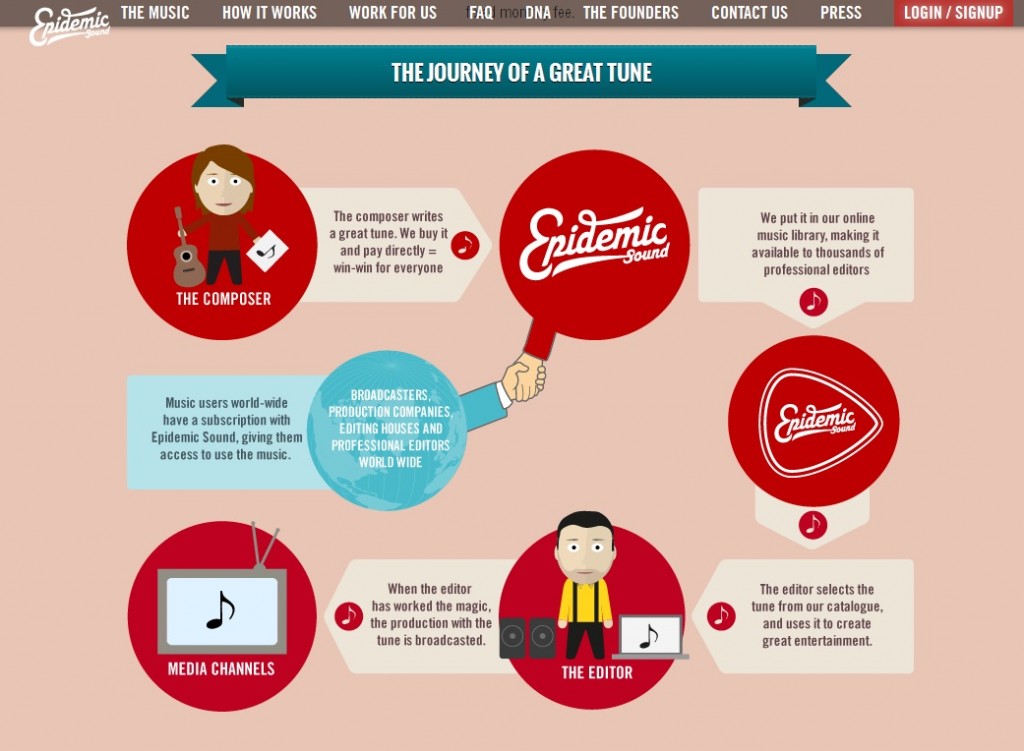 So web series hopefuls aren't going to get that Beatles track from using Epidemic, or indeed any other famous song. But what they are going to get is access to professional created licence free sound and music. Not only access to the track, but access also to the mix of the track, allowing people to edit and muck about with to their heart's content. On the flip side, part of what makes royalties work so well for musicians and the like is that if a song explodes with popularity, then their earnings reflect that. The Epidemic set up seems to only provide a one-off fee (even if it is up front and dependable), which will mean that if the track becomes incredibly popular then the creator misses out on joining in that profit.
Regardless of potential loss of future earnings for the musicians, this is a very interesting deal from Maker Studios as it evidences that they are looking at the actual nuts and bolts of what is holding back content creators (rather than the usual MCN 'genius' initiatives revolving around trying to magic up some money from the ad-based revenue dependence). Music and sound licensing are one of the antiquated set-ups that are holding back the new wave of internet based entertainment, due to sheer cost. Maker Studios have commendably tried to combat this, and it will be interesting to see if other MCNs follow suit.