Back in July I mentioned that one of our favourite series' here at Comedy TV is Dead, Space Janitors, was up for a Canadian Comedy Award. Well it seems the members, industry professionals and the general public agrees with me, awarding it "Best Web Series" at the event. The show was also nominated for "Best Direction in a TV or Web Series," "Best Male Performance in a TV or Web Series" and "Best Ensemble Cast in a TV or Web Series".
This news comes after the show raised over C$30,000 on Indiegogo for season 3 which is still in production. They were looking for double that amount, but seeing as they can win national awards based on considerably less funding, as Season 2 was run on, I very much doubt not hitting their target will reduce the quality of the show. In addition to this award, Space Janitors is also up for a nextMEDIA Digi Award, another Canada-based web awards ceremony. The results for that will be announced in a live ceremony on December 3rd.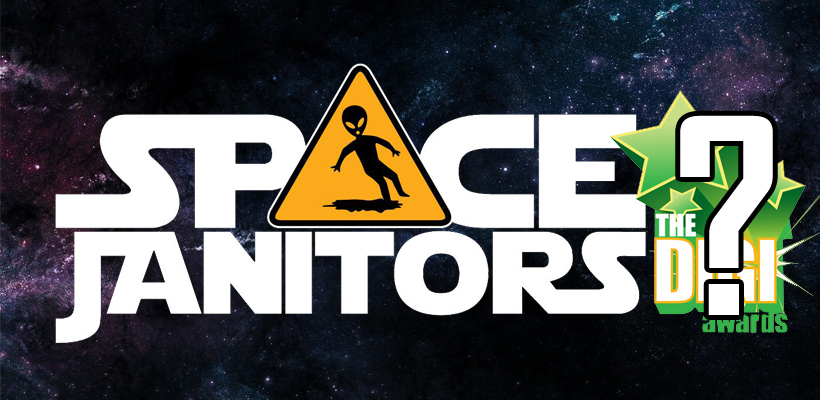 Also in this year's CCA listings were the fantastic inSAYSHAble, which was nominated for a "Best Female Performance" award and Colin Mochrie who won "Comedy Person of the Year".
There's no news of when we might be able to see season 3 of Space Janitors, but they've continually set the bar high for themselves and whenever it comes around I'm pretty sure that the next run of the series will be as good as the last two.