The Independent TV and Film Awards, founded and run in LA since 2006, is being held in Vermont this year for the first time. It being the first festival with a focus on independently, and largely web, produced programming, we couldn't help but be interested. Running from the 26th-28th September this year, the Festival seems to take over the small towns of Dover and Wilmington in Vermont, featuring alongside screenings, live bands, street performers and, strangely enough, a car show.
It's stated goal is to get independent film makers, TV professionals and independent producers in the same room, and so bring exposure, cross-pollination, and presumably mainstream acceptance to the independent film-making community.
Literally bringing the whole circus to town for a film festival seems like a pretty odd thing to do, to be honest. It would appear to be a part of a project to get film festivals in the states to become less stuffy and LA-centric, and more open and approachable.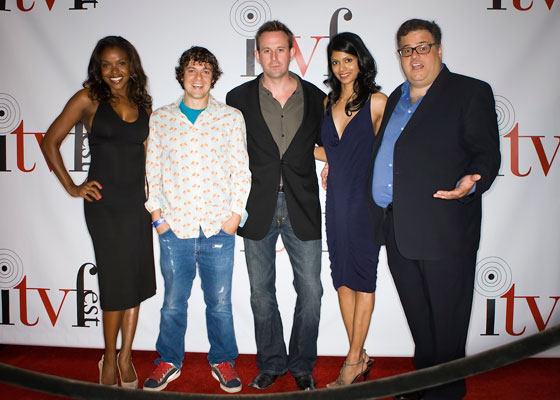 That being said, the festival appears to still have a limited number of VIP passes, at $299 (£196) a pop, for the chance to go to special "VIP parties". Added to that, there is the relative remoteness of the location, Vermont is not a very densely populated state and even then it's pretty isolated so there is still a problematic air of exclusivity about this festival.
However, this isn't simply some jolly weekend out for posh film hobbyists to have a laugh and… I dunno, wear their jumpers like scarves or whatever it is posh people do. This festival looks like it genuinely cares about independent film making, taking in a number of widely varying films across drama, comedy and documentary, made for both TV and the internet.
Previous series' screened at the Festival have included the wonderful Jeff Lewis 5-Minute Comedy Hour. One of their more interesting looking comedy selections this year Black Box features Cathryn Mudon from one of my personal favourites I'm Too Fragile for This. They clearly have some taste, despite their selection of the unspeakably awful "comedy" trailer The Men's Room (seriously, it's like Two and a Half Men on cocaine, click that link at your peril).
The festival is a non-profit though, so even though it's pretty expensive the money isn't just going to line the pockets of useless shareholders or marketers, it's going straight back into pushing independent film into the limelight.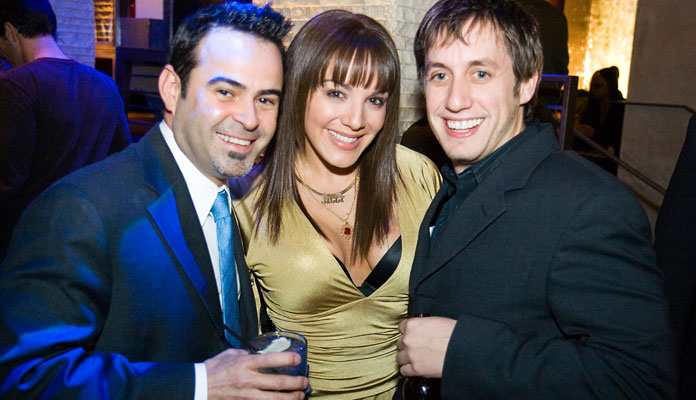 Worryingly, and probably tellingly, their "success" section lists a number of previous winners, many of whom are deemed to have "succeeded" by having sold pilots to huge monolithic TV companies like FOX, NBC and Comedy Central. I'd be tempted to argue that a festival which celebrates independent film is shooting themselves in the foot somewhat by lauding the absorption of independent talent into the homogenizing world of TV. That, combined with the fact that ITVFest's biggest backers are, coincidentally the decidedly un-indie Sony, Fox, Comedy Central, SyFy, FX and HBO. The business backing of these monolithic companies puts the "independent" credentials of ITVFest into question. Whether this is a case of TV companies genuinely having an interest in boosting the stock of independent film-makers, or a rather more cynical attempt for them to skim off what they see as the most sellable aspects of independent film is uncertain. The place of traditional media giants in the world of independent web-based film-making is still one that is yet to be settled. Considering that they are usually stuck in an old-fashioned model of top-town, dictatorial entertainment, a level of suspicion whenever they are involved won't go amiss.
That being said there are few enough awards ceremonies in the world promoting independent film making that it's definitely worth keeping an eye out for what wins and what gets nominated at ITV in the future. We'll certainly keep you updated once the awards take place this September.