In the world of independent film making the word on everybody's lips is "funding" – how to get it, and how to use it most effectively. Mostly the former, if we're being honest. Getting the cash (and the right resources) is the most problematic issue for independent film makers. Of course this doesn't mean that poverty hasn't resulted in some impressive projects (for example, Zero Punctuation, a dazzlingly successful show, has a budget of almost nothing), but most film makers would like to be able to spread their creative wings a bit. This is where Seed&Spark come in. A part of the big crowdfunding boom of the last couple of years, it's founded by film makers who wanted to make indie film making a financially credible force. Seed&Spark, founded last December, offers indie film makers the chance to pitch their films to the public, with a wish list of everything they need to get it done. People can then pay money, or offer equipment for projects they like.
I know what you're probably thinking, I was thinking it too – how is this really any different from Kickstarter or Indiegogo?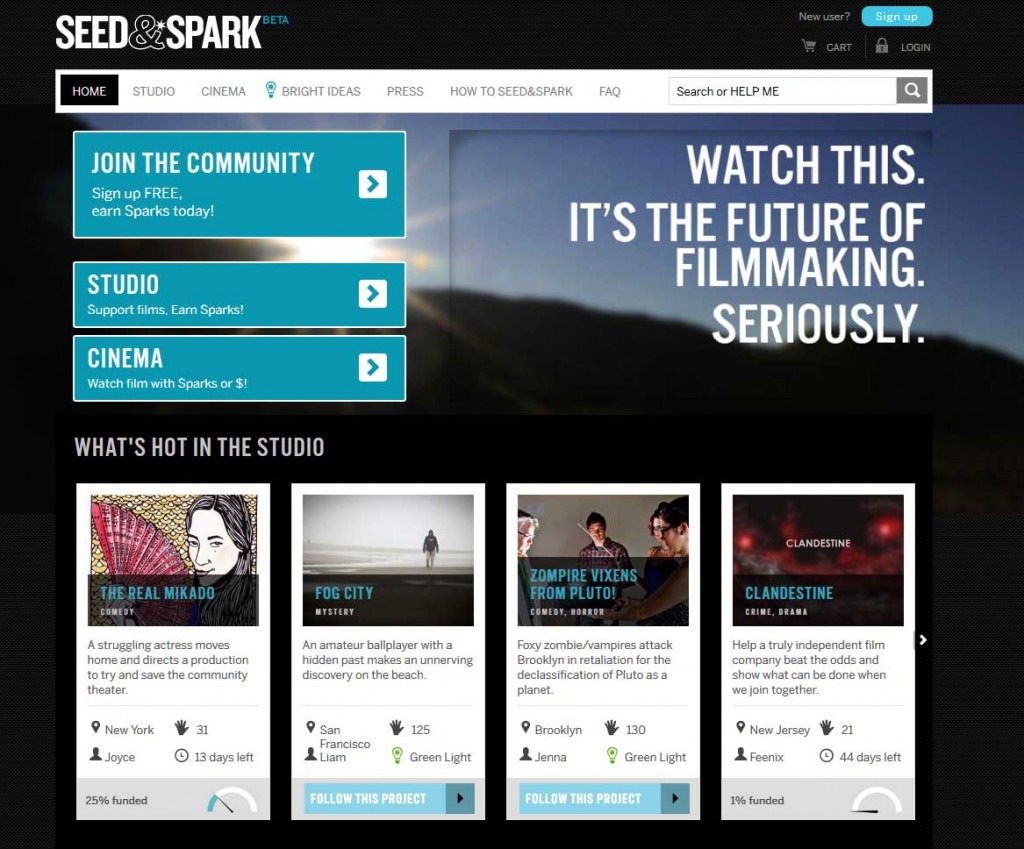 The answer is, in two ways. One, they not only provide a crowdfunding platform, but a screening platform. Films made through Seed&Spark can be streamed from the site for a small fee ($2.99 for feature length, $0.99 for a short) giving money to the content creators. People who contribute to projects get "sparks", points which allow them a discount on films in the "cinema" section of the website, encouraging people to contribute to projects. These projects could be feature length projects, shorts or even episodic shows – anything from a sit-com to an epic LOTR-esque saga could be funded here.
Secondly, though their "bright ideas" section, Seed&Spark encourages film makers to post advice and how-to guides for other film makers, allowing the community to support itself. Unlike your Kickstarters and Indiegogos, this site not only encourages direct involvement between artists and the public, but is a whole world of film making; from creation tips, to screenings. The point for Seed&Spark is to try and help content creators make a living.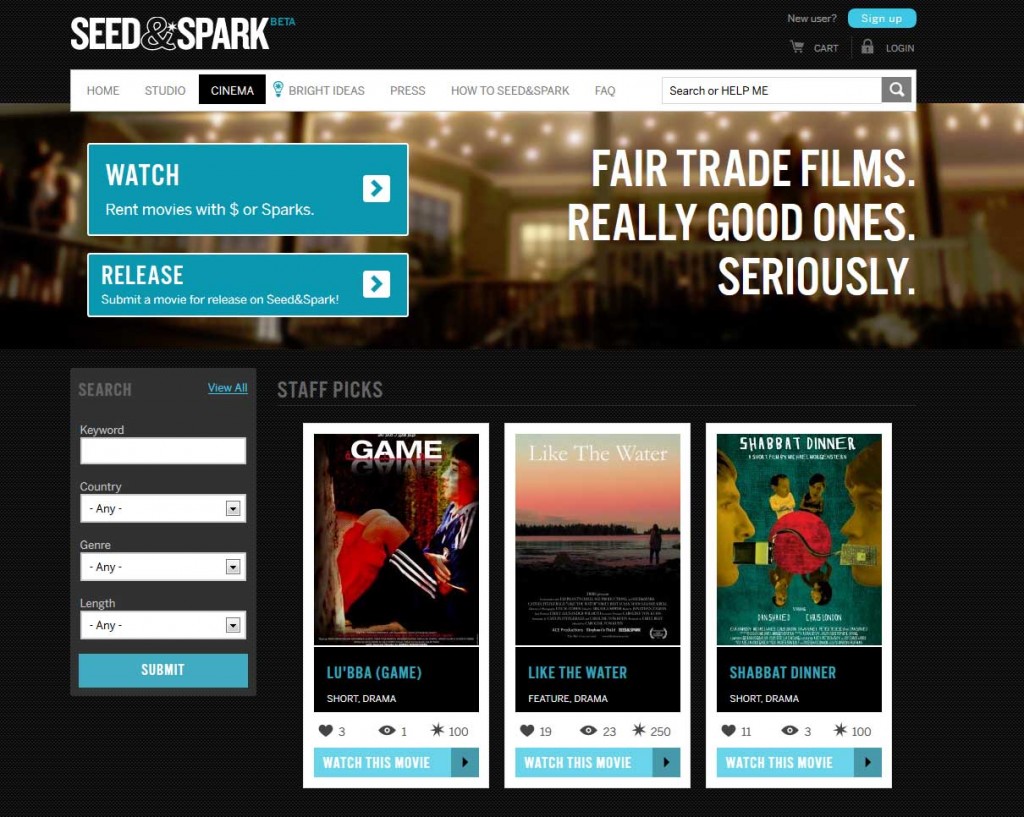 The old fashioned relationship between content creators and their audiences was like an arranged marriage. A bigger authority would decide what was right for whom and people would just have to live for it. Seed&Spark is like speed dating, everyone can see what everyone else is offering, and audiences can make informed decisions about the kind of content they want to see.
This kind of community creation is what the internet is best at, and why TV really won't stand a chance when these things get off the ground. Top-down programming cannot compete with the direct involvement between audiences and content creators.
There are already some films completed and ready to stream on Seed&Spark, with several others looking to be funded. This site is certainly one to watch and one would be surprised if content creators didn't start to use this platform over the next few months.