In a move that had already been telegraphed by many commentators, Blip has been bought out by YouTube multichannel network company, Maker Studios, according to a press release distributed on Friday September 6th. Interestingly, no actual money has changed hands, with Blip reportedly receiving only $10 million in Maker Studios stock and the promise that some cash may become available later if certain undisclosed targets are met.
Blip's staff are largely unaffected with some slotting into Maker Studio's internal governance: such as Max Smith, who will become Maker's chief financial officer; Jason Krebs, who will lead sales efforts for Maker overall; and Jeff O'Connell, who will join as senior vice president of technology. However, Kelly Day (Blip's CEO) will only remain with Maker as an 'advisor'.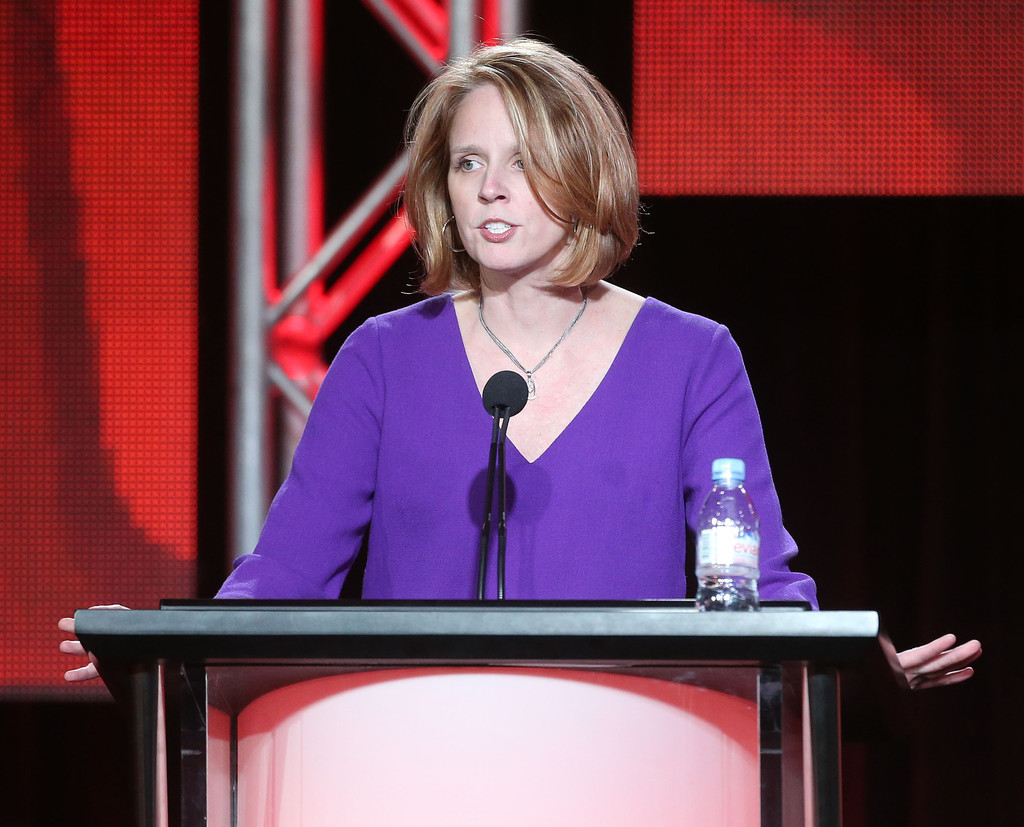 Former Blip CEO and current "advisor" Kelly Day
Day released a statement saying, "We have long admired the success of Maker, and we think this is a great fit for Blip. For our production partners, this represents a great opportunity to tap into Maker's unparalleled resources. For our advertisers, this combination represents a unique offering in the market of highly engaging branded content and custom creative, with massive scale and reach across multiple platforms."
Blip is a video hosting site that has struggled to pull itself out of the almighty YouTube shadow, but historically attempted to do so by focusing on quality scripted web series. Some confusing moves in recent times have implied that there have been problems with the Blip business model, such as introducing an application screening process, throwing up expensive New York subway adverts, and straying from scripted material by partnering with The Pet Collective (most likely due to strong-arm tactics from investor, Freemantle Media). Blip was also reliant on investment rounds from major partners Bain Capital Ventures, Canaan Partners, Ambient Sound Investments, as well as various individual angel investors, raising $19 million over the past three years. Blip reported earning $10 million back in 2011, but also admitted that actual profitability was not expected until 2013 – clearly the acquisition by Maker Studios strongly suggests that Blip's projections weren't on the money.
Maker Studios, by comparison, has a very large investor in Time Warner (a company not adverse to throwing money at web channels and giving them the benefit of the doubt) who recently led a $36 million round of investment. Maker Studios has more than 4 billion views online per month with 60,000+ channels and more than 260 million subscribers. They are partnered with some of the biggest stars on YouTube including the number one subscribed channel (as at the time of writing), PewDiePie, as well as KassemG (who co-founded the studio along with Philip DeFranco and others), Epic Rap Battles Of History, Bad Lip Reading, and The Gregory Brothers. The acquisition will see them gain control of Blip's proprietary technology and existing partnerships (including, amusingly, Ray William Johnson, who left Maker Studios in October 2012 under a storm of bitter disputes about ad revenue theft).